While we do everything in-house, we place great value in our customers' input. The photos that you provide will appear on the signage, and we can help you out with the text. Whatever font or color you wish to use, we will oblige. After designing a rough draft, we'll send it to you via email and await any revisions.
Your involvement in the editing process is welcome and encouraged. You'll be happy to know that we don't place limits or added fees on the length of the text, the number of photos, and even the retouches that you want to be done. We guarantee that you won't pay a single cent until you give us your final okay!
Once you are happy with the design, we print it  onto coated poster paper using our Fine Art Giclée printer. Next, the poster is mounted onto lightweight but sturdy Gatorboard. The great thing about this material is that it doesn't become pliable even in the trunk of your car on a hot summer's day like some other boards do.
After mounting, we laminate the board on both sides and attach U-channel plastic trim along the sides for protection and framing. The final step involves attaching two powerful ceramic magnets to the board's back, which is used to secure it to our heavy-duty stand.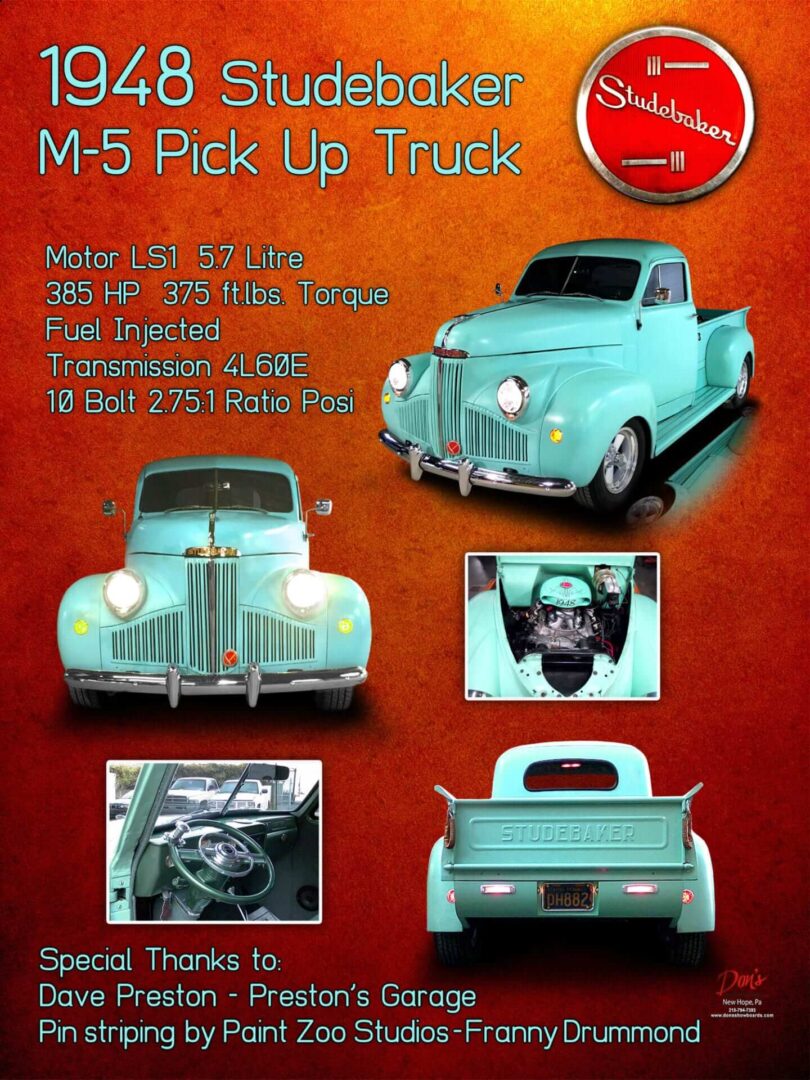 Check Out Our All Enclusive Packages
We offer various packages for you to get the best deal! If you're planning on taking your car to Barrett-Jackson or Mecum, you can take advantage of our special Auction Package that includes full-color postcards that you can distribute to prospective bidders. This gives you a head start from the competition! Call us for details and prices.